Congressman Thomas J. Rooney (R-FL) issued the following statement in response to the U.S. Department of Housing and Urban Development's announcement it will send over $791 million to Florida to repair homes and buildings damaged by Hurricanes Irma and Matthew
Prospective homebuyers will be cheered to learn that the rocketing rise in prices Orlando has seen over the past years stabilized this summer in the healthy single-digits. For the last three months
Congressman Mario Diaz-Balart (FL-25) and U.S. Department of Housing and Urban Development (HUD) Secretary Ben Carson were joined by U.S. Interagency Council on Homelessness Executive Director Matthew Doherty, HUD Region IV Administrator Denise Cleveland-Leggett, Miami-Dade Mayor Carlos Gimenez, Miami-Dade County Commissioners Esteban Bovo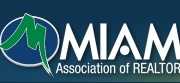 The Jupiter-Tequesta-Hobe Sound Council of the MIAMI Association of REALTORS® (JTHS-MIAMI) collected $800 worth of school supplies for Boys & Girls Clubs of Palm Beach County children during its annual school supply drive.
Congressman Mario Diaz-Balart (FL-25) and U.S. Department of Housing and Urban Development (HUD) Secretary Ben Carson were joined by U.S. Interagency Council on Homelessness Executive Director Matthew Doherty, HUD Region IV Administrator Denise Cleveland-Leggett, Miami-Dade Mayor Carlos Gimenez, Miami-Dade County Commissioners Esteban Bovo, Jose "Pepe" Diaz, and Rebeca Sosa, Homeless Trust Chairman Ron Book, and Miami VA Healthcare System Director Paul Russo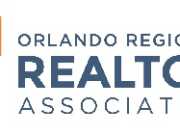 The inventory of homes available for purchase in the Orlando area displayed its greatest percentage of decrease yet in 2018, contributing to a second consecutive month of slower sales. However, buyer demand is continuing to boost the area's median price.
U.S. Senators Marco Rubio (R-FL), Todd Young (R-IN), Maria Cantwell (D-WA), Angus King (I-ME), Dean Heller (R-NV), Tim Kaine (D-VA), Doug Jones (D-AL), Cory Gardner (R-CO), and Chris Coons (D-DE) introduced the Task Force on the Impact of the Affordable Housing Crisis Act, which seeks to better understand and respond to America's affordable housing crisis by creating a bipartisan affordable housing task force
As a state on the front lines of climate change, Florida needs to upgrade its crumbling infrastructure and invest in innovative energy, transportation, and flood protections to withstand sea-level rise and more extreme weather
Congresswoman Frederica S. Wilson issued the following statement in response to the collapse of the pedestrian bridge on FIU's campus: "My heartfelt thoughts and prayers go to the victims of the pedestrian bridge collapse and their families.
Congressman Mario Diaz-Balart (FL-25), Chairman of the House Appropriations Subcommittee on Transportation, Housing and Urban Development, issued the following statement after the collapse of the FIU Pedestrian Bridge
Recently, Florida Realtors became aware of several lawsuits filed against real estate brokers in Miami Dade and Broward counties concerning allegations of discriminatory advertising—a violation of fair housing laws. Specifically, brokers are being sued for discriminating against tenants with Section 8 vouchers.
Congressman Mario Diaz-Balart (R-FL), Chairman of the House Appropriations Subcommittee on Transportation, Housing and Urban Development, and Related Agencies, and U.S. Senator Marco Rubio (R-FL), a member of the Senate Appropriations Committee, released the following statements today after the U.S. Department of Transportation (DOT) issued a TIGER grant of over $13 million to transform Immokalee's infrastructure
On Tuesday January 23, 2018, the U.S. Department of Housing and Urban Development (HUD) announced it is awarding $37 million in the fight to end housing discrimination under its Fair Housing Initiatives Program
The Orlando Regional REALTOR® Association will induct REALTOR® Lou Nimkoff, Brio Real Estate Services LLC, as the organization's 2018 president at its upcoming Annual Awards and Inaugural luncheon