(July 10, 2017) – (RealEstateRama) — Orlando REALTORS® don't just help people realize their dreams of homeownership, they also help build communities.
Now, four of those community-builders have been honored for their efforts by the third annual Orlando Regional REALTOR® Association Good Neighbor Awards. Each of the nonprofit organizations helped by our GNA recipients' volunteer efforts has received a $1,000 donation from ORRA to support their missions.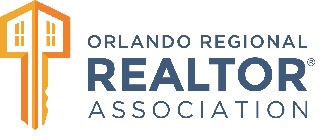 "This award program recognizes REALTORS® whose volunteerism has improved the quality of life for their neighbors," says ORRA President Bruce Elliott, Regal R.E. Professionals LLC. "They — along with many, many other REALTORS® throughout Orlando, Florida, and the entire country — go above and beyond in their commitment to making our neighborhoods better places to live."
"The breadth and depth of our REALTORS®' community service efforts are truly inspirational, adds Elliott. "REALTOR® volunteerism touches every aspect of community, from people to plants to pets."
The ORRA Good Neighbor Awards is a project of the ORRA Community Relations Committee, which is responsible for many of the association's community service initiatives. It also organizes volunteerism activities for all members' participation and considers requests for ORRA support by local nonprofit organizations.
2016 ORRA Good Neighbor Award Recipients
Joe LaRosa, La Rosa Realty, LLC
Organization: Housing 4 All
Joe is a staunch supporter of Housing 4 All, an organization that seeks to bridge homeless veterans, families, and individuals into affordable housing and to provide the supportive services that help with integration back into a stable working environment. There is an emphasis on homeownership and self-sufficiency, and Hope 4 All also helps with downpayment assistance programs and debt management.
Joe's personal volunteer efforts span across all of the organization's initiatives, whether it be event planning or fundraising. For example, in 2015 Joe lent his brokerage building and parking lot to host a "Basket Brigade," an event that resulted in the Thanksgiving-time donation of 500 baskets filled with donated food and gift cards. He also encourages real estate agents, including those on the other side of his transactions, to donate a portion of their commissions to Housing 4 All. Joe even provides the Housing 4 All website!
Vanessa Pierce, Exit Realty Central
Organization: National Association of Women in Construction, Greater Orlando Chapter 72
Vanessa is an active volunteer with the local chapter of NAWIC, which has the core purpose of enhancing the success of women in the construction industry. Knowing that women represent only a small fraction of the construction industry, NAWIC is a supportive network that provides its members with opportunities for professional development, education and scholarship, networking, leadership training, public service, and more.
Vanessa's involvement with NAWIC includes past and present chairmanship stints on a variety of committees, ranging from Technology (she was instrumental in revitalizing the chapter's Facebook presence) to Ways and Means (she is a record-breaking fundraiser!). And as a member of the Board of Directors, she introduced then led the chapter's first annual career fair.
Support for NAWIC's community service projects is Vanessa's wheelhouse. Among other initiatives, she manages the Block Kids event to encourage children to consider a career in construction, and she near single-handedly developed the Construction Career Camp. This free camp offers 80 girls a supportive and nurturing environment in which to explore and develop basic skills in the areas of carpentry, electrical, and HVAC/plumbing.
Lori Rivera, Global Realty International, Inc.
Organization: Veterans Association of Real Estate Professionals, Central Florida Chapter
Lori is committed to making a difference in the life of veterans as a board member for the Veterans Association of Real Estate Professionals, a nonprofit dedicated to increasing sustainable homeownership, financial-literacy, Veterans Administration loan awareness, and economic opportunity for the active-military and veteran communities. VAREP members represent and work within all sections of the real estate, housing, and financial-services industries.
Lori was instrumental in the start up of the Central Florida Chapter of VAREP, and in soliciting the service of the initial volunteer officers. She currently serves on the board of directors and pursues fundraising opportunities while recruiting new board members and focusing on long-term growth and sustainability of the chapter. Lori has also organized two summits, arranged an installation ceremony, and planned a lunch-and-learn event on behalf of the chapter.
Lori is the 2009 recipient of the ORRA Pillar of the Community Award, and she is 2017 chair of the ORRA Community Relations Committee. Her work with the committee involves both leadership and hands-on participation in many of ORRA community service initiatives.
Cheryl Sharpe, The Real Estate Firm of Orlando
Organization: House of Hope
Cheryl is a 20-year volunteer of the House of Hope, the very organization that she credits with turning her own life around. The House of Hope ministry is a non-denominational residential program where teenagers can find hope and healing in a loving, supportive environment as they work toward reconciliation with their families. It deals with many of the negative issues affecting today's teens, such as bullying, abuse, drugs, depression, anger, rebellion, and much more. Teens live at House of Hope for an average of 12 to 14 months, during which time they attend an on-campus accredited school that meets Florida state standards and graduation requirements. They also attend individual, group, and family counseling sessions (there's even special classes for parents to attend), along with doing daily chores and participating in daily devotionals.
Cheryl is a one-time resident of House of Hope. She gives back to the organization by serving as a mentor and sounding board to the teens who are now experiencing life as she once experienced it. She also travels throughout the country advocating for the program, sharing her story as an example of its potential to change lives.
The Orlando Regional REALTOR® Association, recognized as one of the most innovative local real estate associations in the country, represents more than 13,500 real estate professionals throughout Central Florida.
About Orlando Regional REALTOR® Association
The Orlando Regional REALTOR® Association is one of the largest local trade associations in the state of Florida, with more than 13,500 members in Orange, Seminole, and the surrounding counties.