(August 16, 2017 – Orlando) – (RealEstateRama) — The median price of Orlando homes sold during the month of July increased almost 7 percent while sales decreased 0.2 percent compared to July 2016, reports the Orlando Regional REALTOR® Association. Inventory continued its year-over-year slide.
Orlando's overall median home price (all home types combined) is $220,000, which is 6.8 percent above the July 2016 median price of $206,000. Year-over-year increases in median price have been recorded for the past 72 consecutive months; as of July 2017, the overall median price has more than doubled since July 2010.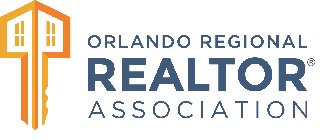 The median price for single-family homes that changed hands in July increased 4.7 percent over July 2016 and is now $240,000. The median price for condos increased 21.0 percent to $115,000.
The overall average home price for July 2017 is $263,877, an increase of 8.3 percent over the average home price in July 2016. The average home listed for $271,002 in July and sold for 97.4 percent of its listing price (97.3 percent in July 2016).
Sales
Members of ORRA participated in 3,347 sales of all home types combined in July, which is 0.2 percent less than the 3,353 sales in July 2016 and 13.8 percent less than the 3,882 sales in June 2017.
ORRA President Bruce Elliott, Regal R.E. Professionals LLC, explains that demand for homes is strong, but the supply of homes, especially those under $250,000, remains low.
"Would-be first-time homebuyers are being kept on the sidelines by limited inventory and rising prices," says Elliott. "However, rising prices have slowed some of the investor activity, which could mean slightly less competition for homes at the lower end of the market."
Sales of single-family homes (2,634) in July 2017 decreased by 0.9 percent compared to July 2016, while condo sales (383) increased 6.1 percent.
Sales of distressed homes (foreclosures and short sales) reached only 202 in July and is 46.0 percent less than in July 2016. Distressed sales made up 6.0 percent of all Orlando-area transactions last month.
The average interest rate paid by Orlando homebuyers in July was 4.01 percent, up from 3.98 percent the month prior.
The overall inventory of homes that were available for purchase in July (9,051) represents a decrease of 15.0 percent when compared to July 2016, and a 1.0 percent decrease compared to last month. There were 13.3 percent fewer single family homes and 25.5 percent fewer condos.
Current inventory combined with the current pace of sales created a 2.7-month supply of homes in Orlando for July. There was a 3.2-month supply in July 2016 and a 2.4-month supply last month.
MSA Numbers
Sales of existing homes within the entire Orlando MSA (Lake, Orange, Osceola, and Seminole counties) in July were down by 0.1 percent when compared to July of 2016. Year to date, MSA sales are up 5.2 percent
Each individual county's sales comparisons are as follows:
•Lake: 12.2 percent above July 2016;
•Orange: 0.5 percent below July 2016;
•Osceola: 0.7 percent above July 2016; and
•Seminole: 8.7 percent below July 2016.
For detailed statistical reports, please visit www.orlandorealtors.org and click on "Research/Current Month" on the top menu bar.
This representation is based in whole or in part on data supplied by the Orlando Regional REALTOR® Association and the My Florida Regional Multiple Listing Service. Neither the association nor MFRMLS guarantees or is in any way responsible for its accuracy. Data maintained by the association or MFRMLS may not reflect all real estate activity in the market. Due to late closings, an adjustment is necessary to record those closings posted after our reporting date.
ORRA REALTOR® sales, referred to as the core market, represent all sales by members of the Orlando Regional REALTOR® Association, not necessarily those sales strictly in Orange and Seminole counties. Note that statistics released each month may be revised in the future as new data is received.
Orlando MSA numbers reflect sales of homes located in Orange, Seminole, Osceola, and Lake counties by members of any REALTOR® association, not just members of ORRA.
About Orlando Regional REALTOR Association
The Orlando Regional REALTOR® Association is one of the largest trade associations in the state of Florida and represents more than 10,500 real estate professionals throughout Central Florida. In 2005 the association created the Florida Real Estate Foundation, in part, to provide an appropriate organizational structure to support its many community and charitable activities. This includes the award winning Art in Architecture housing program, which collaborates with local architects, builders and lenders to create affordable housing opportunities in Central Florida.