This Case is the Third Mobile Home Park Race Discrimination Case the Justice Department Has Filed in the Middle District of Florida in the Last Year
WASHINGTON, D.C. – (RealEstateRama) — The Justice Department announced today that it has filed a lawsuit against James C. Goss, the owner, and Cathy Plante and Joey Gwozdz, the managers, of May Grove Village Mobile Home Park, an 81-lot property in Lakeland, Florida.  The lawsuit alleges that the defendants discriminated against African Americans in violation of the Fair Housing Act.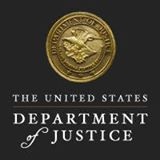 The lawsuit, filed in the U.S. District Court for the Middle District of Florida, alleges that the managers falsely told African Americans that no mobile homes, or fewer mobile homes, were immediately available for sale, but told similarly situated white persons that more mobile homes were available.  According to the complaint, the managers also quoted prospective African-American purchasers higher prices and worse financial terms than similarly situated white purchasers.  The lawsuit is based on the results of testing conducted by the department's Fair Housing Testing Program, in which individuals pose as buyers to gather information about possible discriminatory practices.
"Housing providers cannot pick and choose homebuyers based on race," said Principal Deputy Assistant Attorney General Vanita Gupta, head of the Justice Department's Civil Rights Division.  "We will continue to vigorously enforce the Fair Housing Act to ensure that all people in this country are able to secure housing without facing unlawful barriers."
The suit seeks monetary damages to compensate victims, civil penalties against the defendants to vindicate the public interest and a court order barring future discrimination.
Individuals who have information about, or who believe they may have been discriminated against at May Grove Village, located at 1725 Gibsonia Galloway Road, in Lakeland, should contact the Justice Department toll-free at 1-800-896-7743, option 94, or by email at fairhousing (at) usdoj (dot) gov
Email links icon
.  The Fair Housing Act prohibits discrimination in housing on the basis of race, color, religion, sex, familial status, national origin and disability.  More information about the Civil Rights Division and the laws it enforces is available at www.usdoj.gov/crt.