Congressman Vern Buchanan today demanded answers from the Department of Veteran Affairs after reports of deplorable conditions and neglect at VA nursing homes across the nation.
Florida's housing market reported higher median prices and increased inventory (active listings) in February compared to a year ago, according to the latest housing data released by Florida Realtors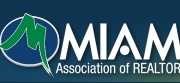 The MIAMI Association of Realtors (MIAMI) is presenting South Florida's biggest open house showcase during the region's busiest 10 days of the year, Feb. 14-24. MIAMI expects
Congresswoman Frederica S. Wilson will join Congresswoman Debbie Mucarsel-Powell and members of the Congressional Hispanic Caucus on Tuesday, February 19, on a tour of the Homestead Temporary
Attorney General Ashley Moody today announced a claims process is now in place for eligible homeowners who purchased PulteGroup, Inc. built homes. The claims process is part of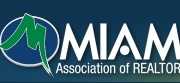 South Florida total retail transactions increased 7.5 percent year-over-year in 3Q 2018, according to the 3Q 2018 The Quarterly Report – South Florida Commercial Real Estate released by data
The Tampa Water Department is modifying its disinfection method for City of Tampa customers between February 11 and March 4. During this period, water distributed to all customers will be converted from chloramine to chlorine disinfection. This temporary conversion is a standard water system maintenance measure to optimize water quality without the loss of millions of gallons of drinking water via system flushing.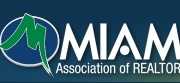 Broward County single-family home median sale prices rose 2.9 percent to $350,000 in December 2018 as Broward existing condos sold between $400K to $600 increased 4.3 percent year-over-year,
Thirty-three days into the partial government shutdown, Congressman Ted Deutch (FL-22) cosponsored the Federal Employee Civil Relief Act, legislation introduced by Congressman Derek Kilmer (D-WA) and Senator Brian Schatz (D-HI) to protect federal workers and their families from foreclosures, evictions, and loan defaults during a government shutdown.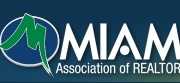 Palm Beach County condominium luxury home sales jumped 28 percent in December as $1-million-and-up homebuyers continue selecting Palm Beach's incredible live, work and play lifestyle, according to the MIAMI Association of Realtors (MIAMI) and the Multiple Listing Service (MLS) system.
Mid-market Miami single-family home sales rose 9.4 percent in December, evidence of strong demand in one of the nation's most sought-after real estate markets, according the MIAMI Association of Realtors (MIAMI) and the Multiple Listing Service (MLS) system.