Broward Housing Council Welcomes New Chair
BROWARD COUNTY, FL – (RealEstateRama) — James Carras, Principal of Carras Community Investment, Inc., was elected Chair of the Broward Housing Council during the Council's meeting on August 26, 2016.
Carras will lead the 19-member Council, whose vision statement is that "All residents of Broward County should have opportunities to access safe, decent and affordable housing countywide, which is the cornerstone for healthy, successful and sustainable communities."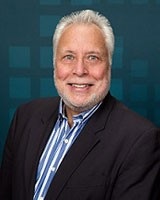 "I look forward to working with the members of the Housing Council in better understanding and promoting approaches, both public and private, to address affordable housing, workforce housing and homelessness," Carras said.
Carras is also a member of the faculty (Adjunct Lecturer) at Harvard University John F. Kennedy School of Government and Graduate School of Design. He was instrumental in the creation of more than 50 community development corporations and development financial institutions nationwide. He has served as the Founding Executive Director of the National Association of Affordable Housing Lenders, the Founding President of the Broward Housing Partnership and the South Florida Community Land Trust. Prior to establishing his consulting business, he served as a Community Development Advisor to the Mayor of Boston and was the Executive Director of the Massachusetts Urban Reinvestment Advisory Group where he was awarded the John Hay Whitney Fellowship.
About the Broward Housing Council
The Broward Housing Council was created by the Broward County Charter and serves in an advisory capacity to the Broward County Commission. The Council is charged with facilitating coordination between the County, municipalities, the business community and not-for-profit groups to address housing issues including, but not limited to, affordable housing, workforce housing and homelessness. Learn more at BrowardHousingCouncil.org
CONTACT: Jo Sesodia
Planning and Development Management/Broward Housing Council
PHONE: 954-357-8695
EMAIL: BHC (at) Broward (dot) org