WASHINGTON, D.C. – March 12, 2013 – (RealEstateRama) — Are you searching for a new home? If so, you've probably gone on the Internet to do some research as to where you want to live, what kind of house you can afford, and so on. Logging on to the Internet is where a lot of people start their home searches nowadays, because of all the resources readily available and easy to find.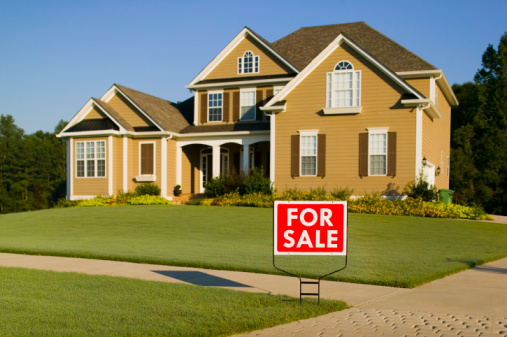 Did you know you don't even have to sit down on the computer to get help finding a new house? There are plenty of popular real estate apps that are designed to make finding the house of your dreams easier and more efficient.
If you're starting the house hunt, or are just curious as to what's going on in your neighborhood real estate wise, check out below to find the top real estate apps for smartphones.
Redfin
Redfin is a popular real estate website that developed a mobile app to offer its services to people on the go. Redfin compiles information on listings, open houses, agent notes, property histories, and it includes full screen HD photos that you can view right on your mobile device. Additionally, the Redfin mobile app updates every fifteen minutes so all the information you get is current.
Using the GPS that's built into your phone, Redfin can determine your location and show you information on listings nearby. That makes it great for weekend house hunting, as you won't be required to bring the newspaper and map with you anymore. Best of all, the Redfin app is completely free.
Zillow
The Zillow mobile app is a must have for both people searching for a new house and people curious about their home's value. The Zillow website became popular because of its "Zestimates" which are home value estimates for every home in the country. This feature comes to the smartphone now with the Zillow mobile app.
You can use the Zillow mobile app to find out the property value estimates for real estate around you, simply by connecting with your GPS. You can even view the map in Zillow, and draw a circle around an area on the map to receive information about that area. It also includes calculators that help you determine whether or not you can afford a certain property, and whether you should refinance your home.
Trulia
Trulia is very similar to the other real estate apps, in that it can use your location to show you nearby properties that are for sale, for rent, or that have just been sold. If you're a realtor, you should even consider getting your Mobile Apps by Miami based Simplikate Systems, LLCi n order to get more business, as they may be able to develop an innovative app like Trulia. Trulia contains a feature that those other apps don't, which can be very helpful for house hunters.
With the click of a single button, Trulia will show you all the houses near you that are for sale and have had recent price reductions. That means you might find a fantastic deal on a home using Trulia.