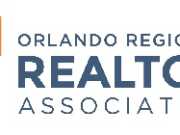 The median price of Orlando homes sold during the month of June increased 15 percent compared to June of last year, the result in part of yet another double-digit decline in inventory
"For the 9th consecutive month, St. Lucie County has seen a double digit increase in median sale price of single family homes. Both buyers and sellers are benefiting from this significant boost in our market indicators. Sellers are motivated by the steady equity increase being recuperated, and buyers gain the advantage of our reasonably priced homes compared to surrounding areas. St. Lucie County is poised for major growth and re-development." ─ Kathy J. Slusser, Northern Vice President of the Realtors® Association of the Palm Beaches (RAPB).
Orlando's housing market is riding its traditional summertime wave of home sales — fueled in part by both low interest rates and more inventory — and posted positive numbers for the month of May. Sales of existing homes increased 10 percent while the median price also increased 10 percent when compared to May of 2014, reports the Orlando Regional REALTOR® Association.