EUGENE, OR – April 9, 2010 – (RealEstateRama) — IDX, Inc. is excited to include their newest client addition, Scott Nappier with Real Estate Brokerage & Consultation, Inc. to the rapidly growing database of elite rank real estate professionals benefiting from the usage of their primary application, custom IDX Broker software. Potential home buyers interested in Miami, Florida and surrounding area properties will be able to search from the convenience of their own personal computers, at any point in time, through the search tools provided on Nappier's website. This custom IDX solution has the technology to extract raw data from the Greater Miami and the Beach MLS (GMBMLS), and then formats the information to be displayed as a seamlessly integrated and easily searchable form on Nappier's website, making the online property search much more simplified and efficient.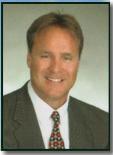 Nappier can alter the look, layout, design, format and content of his website, to best fit both his and his clients wants and needs, by the simple click of a mouse, within his administrative dashboard. It is here that he can not only view traffic reports, detailing which pages and listings on his site are being viewed most frequently, and are therefore in the highest demand, but he can also receive daily MLS updates coming from the GMBMLS, regarding the latest property additions and removals on the market, as well as price increase and decreases. Each of these resources aide Nappier in organizing and managing his online real estate business more efficiently.
Basic, advanced, map, address and listing ID search quarries are displayed within the "IDX/MLS" drop down feature of Nappier's site, enabling consumers to drive the online real estate search in any direction that they'd prefer. The advanced search option allows potential buyers to search everything from the landscaping, to the flooring, to the storage space and even the exterior material, helping to narrow their search results, and ultimately find a home that fits them perfectly. Home seekers also have access to user-friendly and convenient links to email property details, schedule a showing, take a virtual tour, print a flyer, contact the listing agent for more information, view large photo galleries, calculate likely mortgage payments and even pinpoint their desired property on an interactive Google Map, creating a nearly effortless online real estate search experience
About Scott Nappier
"Scott N. Nappier has been involved in the Florida real estate community since obtaining his Bachelor of Business Administration (BBA) degree from the University of Miami in 1985. Subsequent to his undergraduate studies, Scott was with Appraisal and Real Estate Economics Associates, Inc. for several years, where he performed numerous real estate appraisals, consultations, feasibility studies and analyses. Scott is active as a broker serving investor clients, financial institutions on theft acquisition and disposition strategies, consultations and Broker's Price Opinion. "
About IDX, Inc.
Based in Eugene, Oregon, IDX Inc. is nationally known as a leading provider of real estate search applications. IDX, Inc. actively manages over $1 trillion worth of active listings data from over 340 Multiple Listings Services (MLS). IDX Broker is IDX, Inc.'s principle real estate software utility and myAgent IDX is its principle mobile application available for the iPhone. The easy to manage and customizable software helps real estate professionals display home listing data from their multiple listing service (MLS) on their individual and/or office websites. For more information on all the services provided by IDX, Inc. please visit www.idxbroker.com.