Jacksonville, FL – February 13, 2013 – (RealEstateRama) — If the Hindenburg had gone down in Jacksonville, FL the onlookers may have shouted "oh the humidity"—Florida summers are brutal, and if you don't have a functioning air conditioner you and your family are in for some serious problems. When researching AC and heating companies online, there are several things you will want to take into account before trusting someone to gain access to your home to service your equipment. When browsing Florida's best heating and cooling websites such as www.mcgowansac.com, there are some things you will want to look for that attest to the company's professionalism. When your air conditioner needs to be repaired or serviced, finding a qualified, reputable business to get your AC working like new is not as easy a task as it may seem. This article will offer readers some considerations to make when looking for a heating or cooling service pro.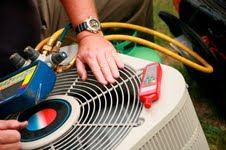 Experience
Finding an experienced company goes without saying, but you would be surprised how much time and money people waste in hiring companies that don't staff truly skilled and knowledgeable repair techs. Be sure your AC and heating company meets these points:
·      Is certified or has awards granted by respected parties
·      Strict hiring procedure to weed out criminals and drug users
·      Ensures all staff members are fully trained and educated in the industry
A company is only as good as its employees, and if a business sends repair techs with a list of priors into the homes of customers, they are putting their clients at risk—an action that would clearly attest to their lack of experience in putting the customer first.
Customer service
The quality of the customer service attests to the business's integrity. When heating or air conditioning fails at 1AM, it can cause sleepless nights for family members. Finding a company that offers on-call 24 hour service shows that the business is committed to their clients.
You will also want to make sure the company instructs their technicians to wear slipcovers over their shoes to respect the client's flooring and carpets. Great customer service should also extend to free repair estimates and inspections.
Air conditioning preserves life
Very few people would live in Florida if not for air conditioning. In an article published by Florida State University, the author says that without air conditioning Disney World would be based elsewhere, and there wouldn't be any retirees. The article continues to claim that tourism would suffer greatly, and the state would be barely populated. Since air conditioning preserves life, it only makes sense that the company you hire offers a maintenance and servicing plan to help keep Florida's harsh environment from causing premature damage to your cooling equipment.
Efficiency
Ensuring that your cooling coils, drip pans, motor, housing and air-handling unit is installed properly will promote running efficiency. Otherwise, you could be paying a much higher electric bill. Also, make sure the air ducts are cleaned and free from dust and debris. Ask the air conditioning and heating company if they provide this service, and if so take advantage of it.
Stay cool
Taking some time to find the right company that you can trust to provide these services is vital to the comfort and safety of your household. Just because it is humid and sweltering outdoors, doesn't mean you have to be suffering indoors.