CBRE will remain as the exclusive leasing agent for the 575,852-square-foot office portfolio
Tampa, FL – September 3, 2015 – (RealEstateRama) — CBRE has arranged the sale of a portfolio of five Class A office properties totaling 575,852 square feet in the Highland Oaks office park, a 1-million-square-foot suburban office park in Tampa, FL. An undisclosed buyer acquired the property for $111 million. CBRE represented the seller in the transaction.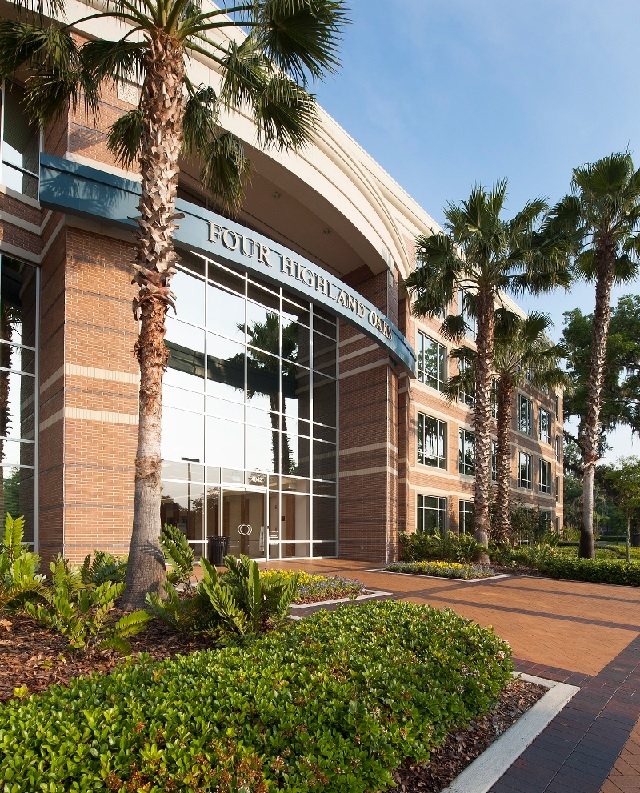 "Highland Oaks is one of the highest quality office parks in Tampa, boasting seven Fortune 500 tenants and the highest overall occupancy rates in the suburban market," said CBRE Vice Chairman Christian Lee. "The buyer has acquired an institutional-quality asset located in a supply-constrained market at well below replacement cost."
Added CBRE Senior Vice President Dale Peterson, "The property's exceptional location, quality, and access to a diverse, high-quality labor pool generated a high level of interest from investors."
Located just off of Interstate 75, one exit south of the Interstate 4 interchange, Highland Oaks is home to eight Class A office buildings, including three that are owned and occupied by J.P. Morgan Chase, along with a 150-room Hilton Garden Hotel.
The following properties traded in the sale:
 Highland Oaks I – 10150 Highland Manor Drive (124,597 SF)
 Highland Oaks II – 10210 Highland Manor Drive (125,318 SF)
 Highland Oaks III – 4041 Park Oaks Boulevard (99,089 SF)
 Highland Oaks IV – 4042 Park Oaks Boulevard (128,376 SF)
 Highland Oaks V – 10401 Highland Manor Drive (98,472 SF)
CBRE will continue to serve as the exclusive leasing agent for the five buildings. The office park's occupancy has increased from 80% to its current 96% occupancy since CBRE assumed leasing representation in June 2012.
The property was originally developed by Duke Realty between 1999 and 2008 and has been institutionally owned throughout its history. The BOMA award-winning and Energy Star Certified Property is 96% leased to a well-diversified roster of 46 tenants including seven Fortune 500 credit tenants: Cognizant, McDonald's, Mosaic, ConAgra, J.M. Smucker Company, First American Title and John Deere. The property's low-density setting and above-market parking ratios set it apart, as does its ability to accommodate tenants of all different sizes and visibility needs.
CBRE's Amy Julian partnered with Mr. Lee and Mr. Peterson in arranging the sale. Other members of the marketing team include Charles Foschini, Jose Lobon and Chris Apone. CBRE's Roxanne Kemph will serve as the leasing agent.
About CBRE Group, Inc.
CBRE Group, Inc. (NYSE:CBG), a Fortune 500 and S&P 500 company headquartered in Los Angeles, is the world's largest commercial real estate services and investment firm (in terms of 2014 revenue).  The Company has more than 70,000 employees (excluding affiliates), and serves real estate owners, investors and occupiers through more than 400 offices (excluding affiliates) worldwide. CBRE offers strategic advice and execution for property sales and leasing; corporate services; property, facilities and project management; mortgage banking; appraisal and valuation; development services; investment management; and research and consulting. Please visit our website at www.cbre.com.
Contact:
Elizabeth Cross
305.428.6373
elizabeth.cross (at) cbre (dot) com
Daniel Jimenez
407.839.3191
danieljimenez (at) cbre (dot) com